Living in Pandemic: If we're all at home, why are we more prone to burnouts?
This blog was about to rot in my drafts folder if it weren't for my outburst yesterday. I'm currently working inside a coffee shop (safely, with a mask), drinking my Kombucha and eating a slice of cheesecake. I already consider these my solitary hours.
The scenario before the storm? My boyfriend was talking to me on videocall, macho kid was telling me to look at this new video he's watching on Youtube, mom is calling me from the living room asking for help, then getting a bunch of work requests from my clients.
I blew up.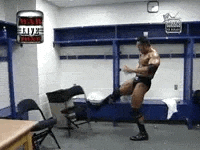 And take note, this isn't just one occurrence. In a span of almost a year, we probably experienced several burnouts this 2020. Thanks to my medications and regular on-line visits to my psychiatrist, my blowouts aren't as violent and damaging as previous ones. No one got hurt. Nothing got destroyed.
But why?
I had always been working from home since 2020. Juggling it with real work and my celebrity life (just kidding!)
What's different this year?
I probably knew the answer myself inside. But I wanted to learn what others think and feel too. So I asked my friends on Facebook why we're more prone to burnouts this year. Here's what they have to say.
If we're all at home, why are we more prone to burnouts?
Olay says: The designated work and home areas are practically gone and they keep overlapping.
Dems Angeles says: We cannot separate our day-to-day life and work, no matter how we try to adapt. The restrictions keep us physically safe but our emotional and psychological being suffers. The mere thought of any possibility of getting infected consciously or unconsciously lingers on our minds, on top of our existing concerns (finances, unrealistic work expectations, homeschooling, natural calamities, etc.)
Sam and Jazz say: There are no boundaries anymore. There's no more distinction between work and leisure hours anymore.
Dale says: SSDD – same shit, different day.
BI EY says: We lost our safety net. Everyday we have our workplace, and we know we have our safe space at home. We lost it when the 2 overlapped
Eric says: My commute time (~ 2 hrs) is usually quiet time for myself and time to distress. It's now gone.
Kira says: So hard to do housework/maintain a household plus do actual work and maintain a business. Too many distractions and too many things to do. Not to mention the anxiety of the pandemic, you're just hyper-aware all the time and it's exhausting.
The Real Score: Bye Boundaries
By an almost unanimous decision. We're all experiencing burnout because our usual boundaries are now gone. It's like eating a whole pizza without any slices. Chaotic. It's a struggle, but somehow everyone is still managing to thrive There are good days, there are worst. When all of this is over and done, we can all ourselves, survivors.
.
I only recommend products or services I use personally and believe will add value to my readers.