On Scented Candles and Mental Health Consultations
I'm carefully sniffing the jar of Cuddler soy candle that I recently purchased from Oonah Handcrafted (950php/ sampler set of 3 jars). The combination of white florals and vanilla gives off a mild throw of comfort inside my small room. I'm enjoying my state of Zen, that I haven't experienced for YEARS because of my stubbornness to had myself checked with a Psychiatrist.
Scented Candles + Mental Health
I'm sharing you the lists on where to find mental health support, and where you can find nice scented candles in the Philippines online. The lunatic tita in me got inspired to write this lengthy post
(weird combo but yeah continue reading to find out why)
Which one to talk about first?
Okay. Let me tell you the quick story of why I consulted a Psych online, as well as sharing you where you can get yourself help for your mental health.
SKIP TO…
From Bipolar-2 to Bipolar-1
The first time I visited a doctor was 2012, and I had a diagnosis of Bipolar-2. She recommended Abilify. Which I only took for a day, because I had this mentality that taking meds would lower my intellect (ah, grandiose).
A few wrong decisions, violence, and self-harm got me to visit my doctor in 2015. This time she gave me Lithium. Which I didn't take after a week of bad skin. Skin > Mental Health was my priority.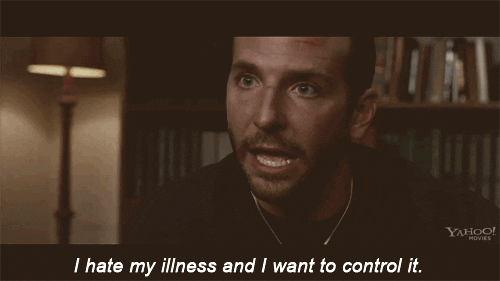 Fast-forward to 2020. On the pandemic giving us major stressors and triggers. I've been experiencing the ff on a day-to-day basis:
Insomnia
Restlessness
Impulsive buys
Self-harm
Suicide thoughts
Destructive Violence
Most of all, my mind just won't stop branching out thoughts that exhausts me, but still kept me up til morning. It's also affecting the people I love the most, like my son Geof.
I had to get help.
Being bipolar or having a mental health issue doesn't mean it's a free pass to being an a-hole or a shitty person. We have a choice to get better. I had a choice to get better. So I did.
Where to Get Mental Health Consultation ASAP
I'm sharing you the "list" of where you can consult mental health concerns on-line. But I'm also sharing with you the specific pages that genuinely helped me.
What I've personally availed:
After a few hours of interview + answering a comprehensive mental health test + a few hours of a live interview via Skype. I was diagnosed to have Bipolar-1, a severe case of Bipolar, worse than Bipolar-2. Ta-da!
---
FREE ONLINE SERVICES for COVID-19 Luzon, Visayas and Mindanao can be accessed through this comprehensive Rappler article.
Credits to: Silakbo.PH
NCMH Crisis Hotline: Provides free mental health support for all affected by COVID-19. Reach them at 0917-899-USAP(8727) or 7-7-989-USAP (827).
Philippine Mental Health Association online counselling: https://m.facebook.com/PMHAofficial/posts/?ref=page_internal&mt_nav=0 Get in touch with them via Facebook Messenger or through pmhacds@gmailcom / 0917-565-2036.
Thomasian Mental Health Responders: free MHPSS services through https://tinyurl.com/TMHR-COVID19 or text/Viber through +639171521817.
Mental Health First Responders Emotional/Peer Support Services – access through their Google Form here.
Services based in UP Diliman

Ugnayan ng Pahinungód provides free online basic psychosocial support services for members of the UPD community: communitypsp.updpahinungod@gmail.com
UP PsycServ signup here for members of the UPD community, or anyone affected by the pandemic: bit.ly/PsycServ or contact through psycserv.upd@up.edu.ph / 09167573157 / 8981-8500 loc. 2496
UP Health Services Psychiatrist for students of UPD – schedule through https://www.picktime.com/LusogIsip or through 9818500 loc. 111
Philippines
Online Telemental Health Services
Mind Care Club: https://www.mindcareclub.com/ (NCR-based network of mental health psychiatrists, psychologists, and counsellors delivering treatment and therapy through video conference online)
Recovery Hub: https://app.recoveryhub.ph/ (Cebu-based mental health platform that offers Psychiatric Consultations with licensed Filipino doctors through video conference online)
Crisis hotlines
New National Center for Mental Health (NCMH) Crisis Hotlines – 0917 899 8727 (USAP) and 989 8727 (USAP)
Natasha Goulbourn Foundation (NGF) – (02) 804-HOPE (4673), 0917 558 HOPE (4673) or 2919 (toll-free for GLOBE and TM subscribers).
Manila Lifeline Centre (MLC) – (02) 8969191 or 0917 854 9191.
In Touch Community Services Crisis Lines – Relationship problems, addiction, abuse, other emotional problems. +632 893 7603, 0917 8001123 (Globe subscribers), 0922 8938944 (Sun subscribers). Email at crisisline@i-manila.com.ph.
Living Free Foundation – Addiction, individual and marital counselling. 0917 322 7087 Email at livingfreefoundation@gmail.com.
Mood Harmony – Makati Medical Center's mood disorder support group. (02) 844-2941.
Dial-a-Friend – (02) 5251743 or (02) 5251881.
UGAT Foundation – Psychospiritual counseling. (02) 426 5992; (02) 426 6001 loc. 4872-73; ugat@admu.edu.ph
700 Club Asia – Prayer and counseling services via chat and Skype. (02) 737 0700; 1 800 1 888 8700 (toll-free); 0949 888 8001; 0925 300 3000; 0917 406 5001. Skype: the700clubasia.
RecoveryHub Philippines – a Cebu-based mental health platform that offers Psychiatric Consultations with licensed Filipino doctors through video conference online
Centers and Foundations
PsychConsult Inc. – Located at Cubao, Quezon City. Contact numbers are +632 421 2469 / +632 357 6427 / +63917 808 0193.
Philippine Psychiatric Association (PPA) – Located at Ortigas Center, Pasig City. Contact via (02) 635-9858.
Philippine Mental Health Association (PMHA) – HQ located at Quezon City, with chapters at Bacolod-Negros Occidental, Baguio-Benguet, Cabanatuan-Nueva Ecija, Cagayan de Oro-Misamis Oriental, Cebu, Dagupan-Pangasinan, Davao, Dumaguete-Negros Oriental, and Lipa-Batangas. HQ contact numbers are +632-921-4958 and +632-921-4959.
National Center for Mental Health (NCMH) – Mental health concerns and services. Located at Mandaluyong. Contact via 0949 143 6425; 0915 792 6889; 0922 241 3855; (02) 531 9001 (connecting all departments).
Jaime C. Bulatao, SJ Center for Psychology Services (Bulatao Center) – Located at Ateneo de Manila University. Click the link for a full list of their counseling, clinical, community and training services. Contact at (632) 426-6001.
Amang Rodriguez Memorial Medical Center – Located at Juan Sumulong Highway, Marikina. Provides basic consulting and brief psychotherapeutic techniques. Consulting Hours are 8 am – 5 pm (Monday to Friday, excluding non-working holidays and work cancellations); Registration Hours/Cut-off: AM Sessions – 8 to 10 PM. Contact at (02) 941-6289.
Eastern Visayas Regional Medical Center Department of Psychiatry – Located at Magsaysay Blvd. Tacloban City. Consultation Hours: 8 am – 5 pm Monday to Friday except for Thursday. AM for old patients, PM for new patients. [FREE!] HOWEVER, one must have registered/had a medical card from New EVRMC Cabalawan before availing of the services.
Center for Psychological Extension and Research Services (COPERS) – Located at Ateneo de Davao University, E. Jacinto St., Davao City (082) 221-2411 local 8273.
Prescription Psychiatrists and Psychologists – Outpatient Psychiatry, CBT, Behavioural therapy, marriage counselling. Located at Unit 2511A Centuria Medical Makati Kalayaan Ave. cor. Salamanca St., Brgy Poblacion, Makati. Contact at +63 2 8630655 or clinic@prescriptionpsychiatrists.com.ph.
Ateneo Center for Family Ministries Foundation (CEFAM) – family and individual counseling via a psycho-spiritual approach. Located at Ateneo de Manila University. Contact them at 426-4289 up to 92. [PAY WHAT YOU WANT/AFFORDABLE!]
In Touch Community Services – Located at McKinley Rd, Makati City. Offers professional counseling (adults, children and families of Filipinos and expatriates), has subsidized counseling options. Offers psychological testing, as well. Contact at (02) 893 1893.
Reintegration for Care and Wholeness Foundation, Inc. (RCW) – Located at Quezon City. Click the link for the full list of counseling services offered. Contact them at (02) 436 0710.
Door of Hope Counseling Resource Center – Located at Makati. Individual, couples and family psychospiritual counseling, as well as retreats. Contact at (02) 867 1961.
Graymatters Psychological Center in Madrigal, Alabang: +639177096961
Espada Psychological Consultancy – Three multidisciplinary professional psychologists providing mental health services, assessment and intervention in Espada Psychological Consultancy, Room No. 5, Doctor's Offices Building, Sto. Entierro St., Angeles City, Pampanga: ; 09392921100 / 09158802045;
Dear Future Self (DFS) Consulting PH – Individual Therapy, Everyday Stress & Anxiety, Relationship Problems, Personal Development & Emotional Counseling, Loss & Grief, Life Coaching: Setting Goals, Priorities & Purpose, Quarter-Life Crisis, Family Issues & Family Therapy; Employee Counseling, Work Stress & Work-Life Balance. Address is at Unit H (KB) One Roxas Square (wazeable) #1 F. Roxas Street Corner Blumentritt San Juan City, Metro Manila. Contact at hello@dfsconsultingph.com and 0906 683 4789.
Philippine General Hospital (PGH) Located at PGH Psychiatry and Behavioral Medicine Department 2/F, Ward 7, Taft Avenue Ermita Brgy 670 Zone 72, Manila, 1000 Metro Manila. Contact Number(s): (02) 554-8400 loc. 2436 or 2440; (02) 554-88470, (02) 526-0150; (02) 554-8469.
Individual Psychological Service Providers
List of psychological service providers, via Dan Villanueva at the Anxiety and Depression Support Philippines Facebook group)
Dr. Ampil – Metro North Medical Center, Mindanao Avenue, QC (PHP700/session as of 2018). Contact through hotline: 426-8000
Dra. Luz Katigbak – Makati Med (PHP2000/session) +639234946673
Dr. Constantine Della (WESTGATE CLINIC, Alabang) – tel: 09179333446
Dr. Kristine Roldan (ASIAN, Alabang) – Michelle (secretary) 09178636163 / 027719000
Dr. Michelle Marie Marinas (WESTGATE CLINIC, Alabang) – tel: 771-13-53
Dr. Alvin Teopaco (Pampanga) – 09166880888
Dr. Romeo Yu Enriquez (Angeles University Foundation, Pampanga; Mon-Fri, 10AM-2PM) – for appointments, you may contact his secretary Lorie – 09338504541
Dr. Myrna Astillero (Pampanga) – 09278125905
Mental Health Support Groups, Pages, Advocacies
More local MH directories/lists
School-based resources
International
Hotlines
Informational pages
Online counseling
Where to Buy Scented Candles Online?
Speaking of Bipolar-1, some of our symptoms during Mania are:
Flying suddenly from one idea to the next
Rapid, "pressured" (uninterruptible), and loud speech
Increased energy, with hyperactivity and a decreased need for sleep
Inflated self-image
Excessive spending
Hypersexuality
Substance abuse
Mania and Depression can vary cycles. A cycle of a phase can last from several days, to weeks, even months!
..and I've been obsessed with scented candles recently! They're SO FREAKING THERAPEUTIC! Just looking at the burn, appreciating the blend of scents, and using the warm wax as hand moisturiser for a massage is heaven.
So I'm sharing with you where you can buy scented candles on-line in the Philippines. I promised that the last order would be the last for now as I'm putting myself on a shopping ban to avoid excessive spending.
So help me God! But yeah, ENJOY!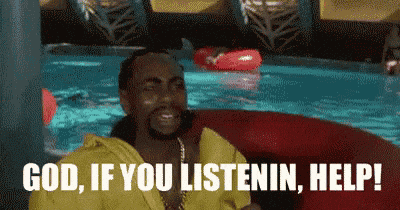 #1 Oonah Handcrafted
What makes them unique? Oonah Handcrafted is a husband and wife team. They love making and creating and being able to see an idea come to life. Hand poured, small batch. They make their products by hand from start to finish – from pouring to labeling to packaging. They are inspired by Scandinavian, nordic, scandi-boho and modern minimalism.
What are their best sellers? Blanket, Bourbon, Bloom, Bois
#2 Home Studio Scents
What makes them unique? They make their own unique scents. Their candles have a long lasting scent and has a "clean" burn. No wax is wasted thanks to soy in the blend. They make sure they're sustainable at the same time, beautiful
What are their best sellers? Campfire and Clean Sheets
#3 Yoke Candle Co
What makes them unique? Yoke Candle is all about exploration. They use scents derived from the unheard-of like roselle, to the familiar ones like lavender and vanilla. They have a variety of fragrances unlike any other in the market
What are their best sellers? English Breakfast because of its distinct fragrance. Musky, earthy, but sweet! For the new collection, The Souq, because it's an acquired taste
#4 Soy and Wick PH
What makes them unique? Born during the pandemic and its concept mainly addressing what is now even more relevant to consumers. They marry sustainability while making spaces beautiful and luxurious. Soy wax is eco friendly as it burns cleaner. Their ceramic jars are re-usable and they offer refilling once you use up their candle! They also use kraft papers for their labels and their packaging are made from recyclable and renewable natural resources that are plant based. All these while making sure their candles deliver the best scent throw and create an ambient mood in your spaces.
What are their best sellers? Warm Cotton and Fresh Linen. Simple and Classy 🙂
#5 Kandle.ph
What makes them unique? They're a brand who believes that pretty things need not to be a burden to the environment. They support sustainability and only use eco-friendly materials. They also use cement vessels for their Kandles.
What are their best sellers? Sea Breeze, Fresh Linen, and Fresh Bamboo
#6 Eleven.Elevenph
What makes them unique? Their candles are coconut wax and beeswax based. They also made sure to handpick scents that would tap into certain emotions such as focus, relaxation, nostalgia, and peacefulness.
What are their best sellers? Their bestsellers are Quiet Time and Sweet Dreams, but their personal favorites are Sunset Cocktails and Secret Beach. Those are the scents that would make you calm and make you feel like your on a beach vacay.
#7 Mitsa Co.
What makes them unique? Mitsa Co. is a way for them to empower sustainable living and promote plastic-free culture. All of their containers are reusable and their packaging are biodegradable. They're also partnered with eco-friendly packaging solutions company, and an eco-friendly courier.
What are their best sellers? Gentle Dream! It's a mix of lavender and lemon. It has this clean relaxing scent that is perfect if you need to de-stress after a long day.
Found your pick yet? I want to collect them all! Scents leave a huge impact on our well-being. I just only realized it now. They invoke a certain sense of calm and peace. Achieving the ambiance you want depending on the candle you burn.
Sending you love and positive vibes,
Kaycee
I only recommend products or services I use personally and believe will add value to my readers.

Find me on: